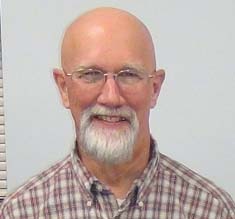 Director, Paul Verchinski, is currently retired but didn't wait for retirement to begin volunteering.  In fact, he has volunteered most of his adult life and has received recognition for his outstanding record of community service.  In 1995, Paul received the US Dept of  Transportation Secretary's Award for Community Service, and in 2001, he received the US Department of Transportation Volunteer Service Award in recognition of a lifetime of service through volunteering.  Most recently, in 2011, Paul was awarded the "Solar Leader – Consumer" award from the MD-DC-VA Solar Energy Industries Association (MDV-SEIA) for his work before the Maryland Public Service Commission (PSC) and the Maryland State Legislature.
Paul's background is in short and long range transportation planning, budgeting, legislative drafting, and transit planning regulation for the Federal Transit Administration, and he holds a degree in Civil Engineering.
In 2011, Paul became Chair of the Columbia Association Senior Advisory Committee (SRAC) and has revitalized the group.  Senior issues have now started to be addressed by the CA, and in fact,  when the HCCA began working on "Aging in Place in Howard County", Paul's work and expertise in this area were a huge plus.
"The SRAC formerly was not meeting and did not have many members.  It now meets monthly and has representatives from the 10 Columbia Villages", Paul noted.
The CA has a Mature Adult Working Group that is in the process of developing a Long Range Plan for Seniors in Columbia.
In addition to Paul's work on the SRAC his list of past volunteer service also includes:
Volunteer EMT and firefighter at Savage Volunteer Fire dept for 3 years in the 70's.
Committee Chair for 100 member Boy Scout Troop 601 in Oakland Mills from 1979 thru 1991.
Worked on Saturdays at Sandtown Habitat for Humanity from 1989 thru 1999 rehabbing row houses.
In 2010, volunteered to represent rooftop solar generators before the MD PSC on Net Metering regulations and testified before the MD Legislature on Net Metering legislative changes that became law.