Netiquette
The Conversation Flows When We Choose Civility
---
The HCCA e-mail discussion group is a powerful tool for sharing information and ideas. The following rules are intended to encourage dialogue and to make your emails even more effective.
HCCA expects a high level of civility because everyone is entitled to respect. Civility also encourages expression of valuable minority viewpoints.
We are a non-partisan organization. This listserv is not the place to present personal political views. The context of discussions should be in accord with HCCA's mission, as presented on our website. Remember that the group includes some county and state elected officials, members of the press as well as prospective HCCA members. The subject matter and the way you express your views should always consider the wider audience. Discussions should be constructive and provide additional insights.
Communications must remain flame-free. "Flaming" is defined as a personal attack on the group or another group member. Removal of offenders not following these rules is the prerogative of the moderator.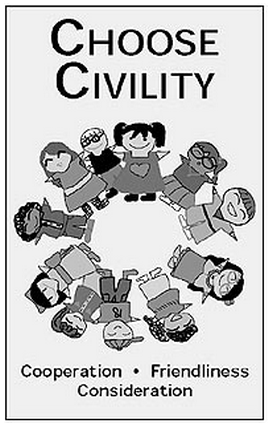 Details of Sending E-mails
Brevity is important; you are replying to hundreds of busy readers. Please avoid repetition or insisting on the last word.
When starting a discussion, choose a good subject line. Readers may rely on it in deciding whether to open the message. Use the REPLY function to maintain the discussion but if the subject matter changes, create a new subject line.
Be sure to sign your full name. Anonymous posts will have their write privileges revoked.
If your reply is really in response to an individual and is not of interest to the group, send it only to that individual (Note: you have to substitute the individual's address for the listserv address in the TO line). Personal messages have caused some members to unsubscribe because they see them as a waste of their time.
When replying to a lengthy message, please do not repeat the entire message; quote only that specific part to which you are replying. Solicitations, spam, and chain letters must not be sent. Solicitations on behalf of another group are not permitted unless relevant to our mission and approved by the moderator. Spam consists of irrelevant or inappropriate messages, especially commercial ads. A chain letter is any message that suggests you should forward it.
The posting of canned information is discouraged. Canned information is totally unoriginal information, quoted from another source. Consider furnishing URLs (Internet addresses) of the sources of information instead. Short quotes, if properly attributed, are acceptable.
We permit attachments to emails. However, try to use text or PDF formats which can be read by everyone. Keep the file size of attachments small. Sometimes we wish we had not hit the SEND key so fast. If you are replying quickly in an impassioned manner, take a deep breath, save the message and send it later after reviewing the wording.
Reviewed and Board approved October, 2014