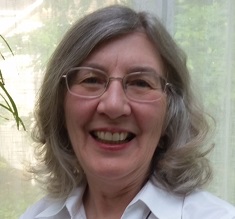 Director – Susan Garber
---
Professionally, I had a 40+ year career in special education and rehabilitation, with a 25 year focus on Assistive Technology (AT) to benefit individuals with disabilities and seniors with functional limitations. This background makes me particularly interested in assuring inclusive neighborhoods and accessible homes, facilities and programs.
As a retiree I've been involved in community and County affairs with special interest in preservation of the Patuxent River and surrounding parkland, maintaining historic sites, community engagement, and making Howard County a desirable place to live for Seniors, working parents, and grandchildren. I was awarded the "President's Lifetime Achievement Award for lifelong commitment to building a stronger nation through volunteer service" by President Barack Obama in June 2015.
Volunteer and community activities include:
 President/Board Chair of the Savage Community Association
Board member of Carroll Baldwin Memorial Institute
Vice-president of Senior Council at North Laurel Community Center; also serve as County Affairs Liaison
Member of Savage Historical Society
Steering Committee Member for DPZ Development Regulation Update
Providing leadership to North Laurel/ Savage Sustainable Community Grant Committee
Served on DPZ Southeast Area Workgroup
Served on Kittleman 2015 Transition Team evaluating the Departments of Planning and Zoning and of Inspections, Licenses, and Permits
Served on committee to evaluate HC senior housing to establish "visitability" feature standards
Served on HC interdepartmental committee to reduce criminal behavior in Savage Trail Park
Author of the blog HOw COme? dealing with development issues in Howard County
I'm a firm believer that what happens in one part of Howard County effects every part of Howard County. Consequently I feel it is critical for communities to educate themselves about and support the issues of neighborhoods beyond their own. I believe we are in desperate need of an overhaul of our zoning and subdivision regulations so that quality of life is prioritized over profitability.